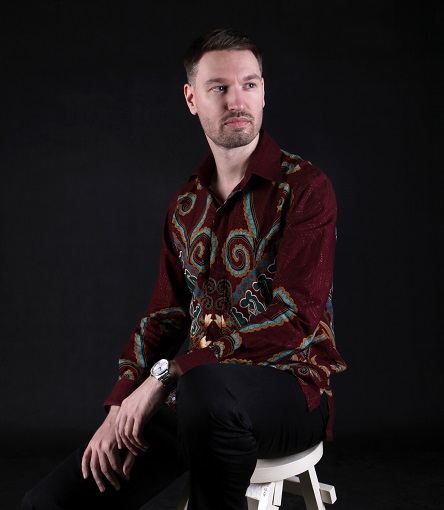 Jordan's biography
Jordan is a German American pianist and composer, based in Indonesia. Starting as a keyboardist and songwriter in metal bands, he developed his own style and eventually studied piano and film composition at the Filmakademie Baden-Württemberg. He composed soundtracks for all kinds of movies, advertisements, documentaries, etc. In 2017 he focused on composing music for video games. He also toured around the world as a pianist at cruise ships.
The ful ensemble performs Jordan's non-cinematic compositions. However, the music is still heavily influenced by video game music and anime soundtracks. "Film music is usually instrumental, so instead of a singer being the centre of the attention, the piano gets the interesting parts."
In 2023 the ful ensemble released their debut album "Ruins Rebuilt", which is a 5-track concept album, mostly for piano and string quartet.